Soil Stabilization Applications for Swimming Pools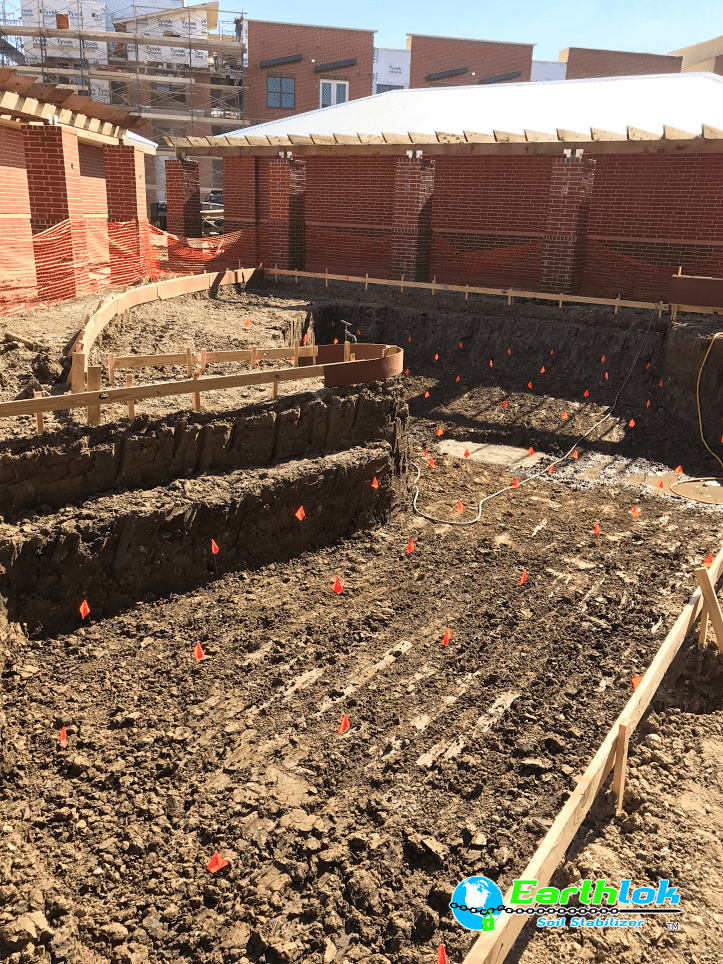 When building a brand new swimming pool for your backyard, there are numerous considerations one must take during the construction process. First and foremost, you must ensure the site soil conditions and characteristics are viable for a swimming pool. If not, the entire pool has the potential to crack or leak over time.
Here at Earthlok, we specialize in providing soil stabilization solutions that are designed to protect your swimming pool investment. Before construction, we can implement our eco-friendly solution into the ground under the construction site. Our formula does not use any harmful chemicals or contaminants, meaning it is completely safe for your family to be around and for your yard.
The result of our soil stabilization is exponential. If the soil was once expansive, it will now be more compact and more stable. Your new swimming pool will be long-lasting and fun to enjoy without any worry whatsoever of cracking foundations.
Importance & Benefits
Pools rely heavily on the site being stable and efficient. If the soil where you plan on building a new pool tends to swell or expand, then eventually the pool's foundation will do the same. You'll find that, in the coming years, your swimming pool investment requires extensive repairs or reconstruction. The walls will crack or leak.
Earthlok, in implementing soil stabilization for your new swimming pool, provides value and efficiency. Our services also ensure a few other key benefits that you can enjoy immediately. For instance:
You'll pay less for repairs over the coming years.
You'll save time by avoiding construction delays due to shifting soil.
You'll save on waste.
Our soil stabilization methods are easy to apply.
If you need efficient soil stabilization methods for new swimming pools, contact Earthlok today. Give us a call at 972-923-9698!