Soil Stabilization Services for Apartments and Townhomes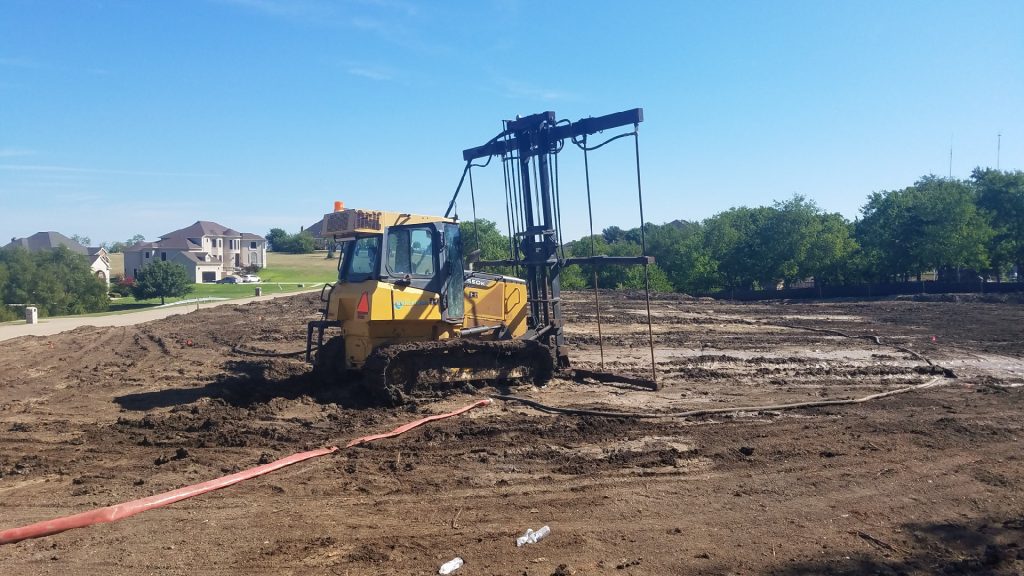 Here at Earthlok, we believe in safeguarding new construction, mainly apartments and townhomes. Our expert team helps prevent any potential damage as a result of unstable soil.
Through ionic soil stabilization methods, we take the soil underneath your structure and turn it from a shifting mess to a robust and supporting surface that is perfect for new apartments or townhomes.
If we don't stabilize the soil, it is likely to swell or shift. The result is extensive foundation damage, which can be costly and troublesome to repair.
Importance & Benefits of Soil Stabilization in Apartments and Townhomes
There are countless benefits associated with our soil stabilization process. These are only a few of the benefits that ensure stabilization is a sound investment for your upcoming projects:
Higher soil resistance values
Lower soil permeability
Reduced foundation thickness
Weather-proofing
Soil swell prevention
Additionally, all of our soil stabilization solutions are environmentally friendly. Our experienced technicians inject our solution directly into the ground around or underneath your apartment or townhome construction. We can promise better results without any potential harm to the surrounding area.