Hotel Construction – Soil Stabilization Applications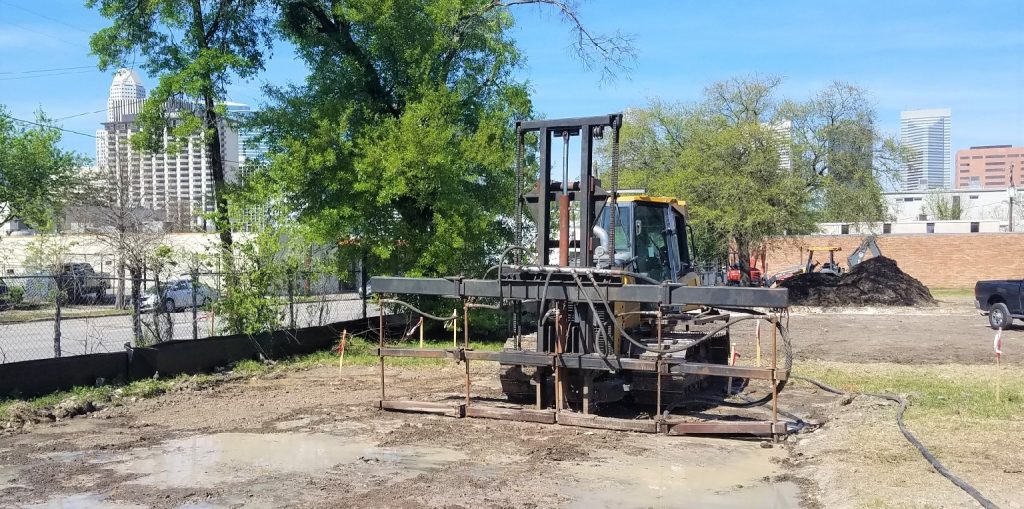 Many of our past projects have taken us to fantastic regions across the country. Here at Earthlok, we routinely help hotel owners and companies handle the first steps of construction. A complete lack of infrastructure can make for a drastic construction experience. Before even considering laying the foundation of your new hotel, you need to schedule soil stabilization.
Our experts provide an exceptional soil stabilization product that is designed to reduce the swell potential of local expansive clay soils. Without stabilization, these soils would eventually, due to rainwater and accumulation, expand and shift. The foundation of your hotel would then also shift.
Of course, this type of damage is highly preventable.
Importance & Benefits
By reducing the swell potential of soil, your foundation will be much lighter and far less costly. A stronger, more durable load-bearing capacity is also up for grabs with our soil stabilization services for hotel construction.
Other key benefits:
Cost-Effective
Ease of Application
Earthlok proudly offers soil stabilization services for new hotel construction throughout the region. Schedule service by calling 972-923-9698!